i wrote most of this on new years eve, but i didn't have time to finish this post at the time, so it's a little late, but anyway...
 
sooo, today is new years eve... 
i'm feeling a little sad every time another year ends, because it's such an obvious reminder of how fast time flies. 
a much better way to look at it, is something i read the other day: 
"the new year is like a blank book. 
the pen is in your hands. 
it is your chance to write a beautiful story  for yourself." 
very cool!
sounds like a plan!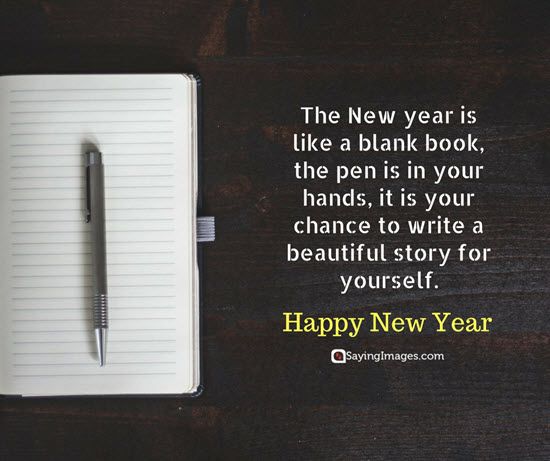 MY LIVE MUSIC YEAR 2019
2019 wasn't the most productive year for me, musically. 
i played at jonnys classic meeting 2019-05-18.
it's basically a meeting and exhibition for old cars and motorcycles.
it was a cool gig.
thanx to jonny andersson.
i played at dalslands kulturauktion 2019-07-28. 
it was a nice gig, as usual. 
a lot of people coming and going, in and out of the auction.
thanx to jonny andersson.
i also played at the local theatre called folkparken valhall, as they had their 90 years celebration, 2019-08-24. 
i worked the graveyard shift that night, so i played at the open mic, just before going to work.
it was inside the café building and half of it was covered by huge posts of pictures and magazine articles, from those 90 years of memories and adventures.
thanx to dick johansson and tomas sannebro.
other than that , i only played a couple of times at the local open mic, in bengtsfors.
thanx to sensus dalsland and dick johansson.
i also played with the 9-man-band, bärt-mårtenz. 
we've been rehearsing on mondays, every 2 weeks for some time now.
we played in public for the very first time, together as a band, at the local school, called strömkulle. 
it was a lot of fun and we were all happy with most of the performance. 
thanx to dick johansson.
our drummer, robert hansson, decided to quit the band, so we got another great drummer, called glenn andersson.
we also played another gig together, in a nearby village, called bäckefors.
it was the first time bäckefors had an open mic event and so we wanted to play there.
it was very nice and a lot of people.
thanx to sensus dalsland and john johansson.
LIVE EVENTS 2019
unfortunately, we didn't go to that many live events 2019.
in february, we went to see stefan andersson at kajskjul 8, in gothenburg.
he and his band had a show there called "flygblad över berlin", which was very good.
a great combination of good food, good music, humour, excitement and some dark and sad moments as well.
we've already got tickets for this same show in 2020.
here's a live video from that show:
somewhere around april, we went to karlstad to see "jack moy & glöden", who was playing at the rock bar.
it was a really good show.
not many people there, but it's a pretty small place and a small stage, so it felt intimate, sweaty and loud.
just like a good rock 'n roll night should be.
here's a little something with them, from a much bigger stage and outside at liseberg:
in the summer we saw the farewell tour, of one of the biggest bands in sweden, ever.
they are called "gyllene tider" and 2019 was their 40:th year celebration, as a band
excellent show at ullevi, in gothenburg and loooots of hits.
here's a video from that very show:
we also went to the small island marstrand and saw stefan andersson again.
it's one of our yearly traditions during the summer and this must be number... 8-9 maybe?
it's the same show every time, but it's always such an amazing evening and a lot of people come back to see the show over and over again, because they really
enjoy it that much.
it also helps that marstrand is a very nice place in the summertime.
it's pretty much the same combination of good food, good music, humour, excitement and some dark and sad moments as well, as i described his other show, but
this one feels darker and moodier.
the show is held inside a huge fortress, called "carlstens fästning" and all the songs played, are written specifically about the prisonors, guards and others, who
spent their lives in this fortress, a long time ago. all based on true stories.
we'll be back in 2020!
here's a video from one of the these shows:
SPOTIFY PROGRESS 2019
compared to last year, my spotify numbers are a little bit improved.
a small step in the right direction.
thanx for listening and for your continued support!
here are some of my spotify statistics for 2019: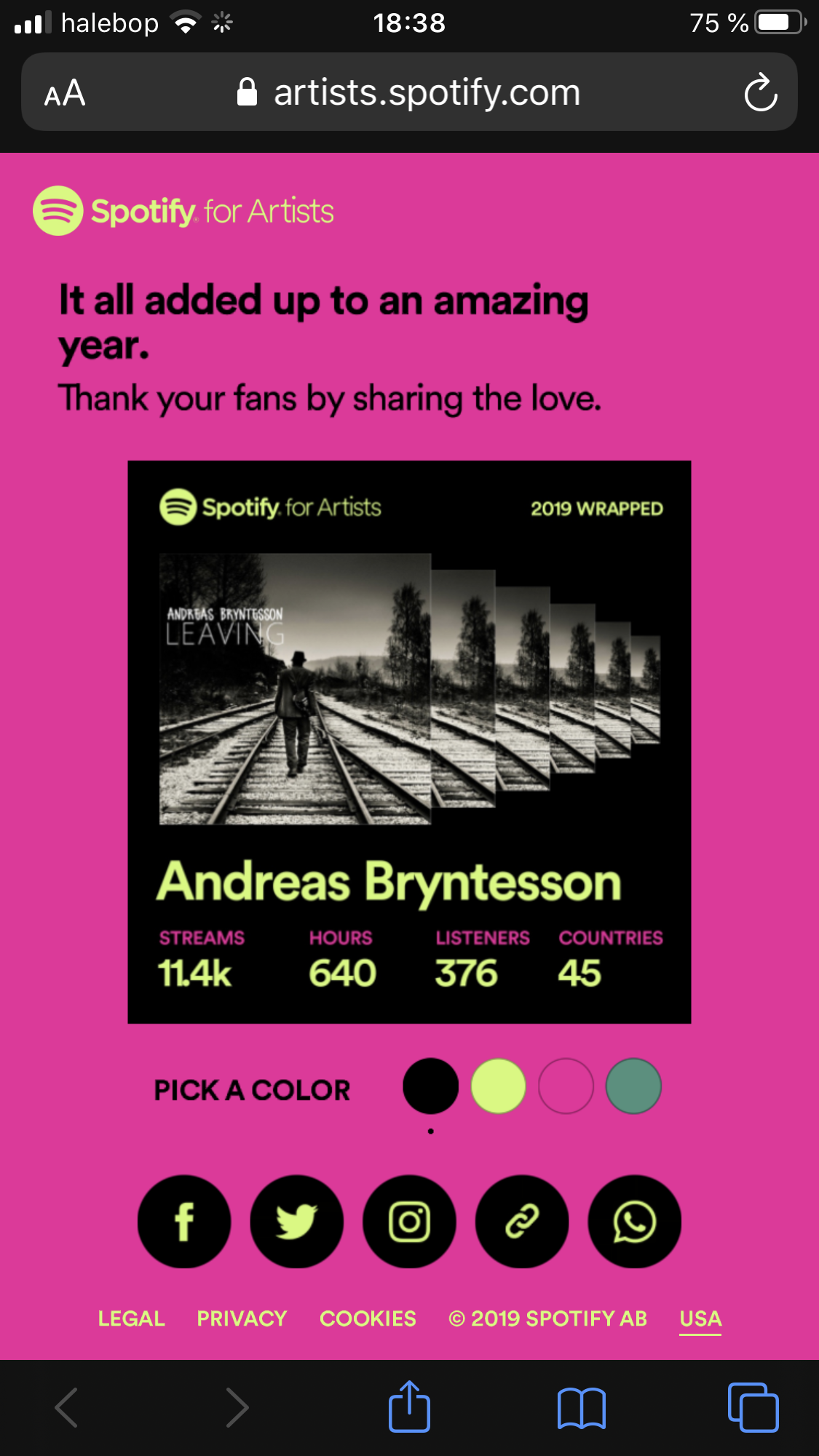 SONGWRITING 2019
i haven't been very productive with this either.
i have written some new songs that are basically finished to record and i've recorded a bunch of ideas on my phone to use for upcoming songs, but nothing new has been properly recorded (except for 1 song, that i'm writing about in the "new music" section").
i'm hoping 2020 will be more productive for me in all areas.
correction!
i'm gonna make 2020 more productive for me in all areas!

NEW MUSIC 2019
i released one new song this year.
it was made available on spotify, apple music and looots of other streaming sites 2019-04-26.
here it is, if you wanna listen to it on spotify:
https://open.spotify.com/track/59OpgKxKfU3s2sGfQsVExy?si=1cfJtYQHQriUvzb083J4kA
i also made a lyricvideo for it, which i posted on youtube a little before spotify.
here's the video, if you wanna check it out:
it was the first song i ever wrote in swedish and it's called "att vara..." (it means "to be...")
there's a lot to be said about this song and if you wanna know more about it, you can just click on the link to get to more info.
https://andreasbryntesson.com/blog/blog/new-original-song-s-about-to-be-released
this year, me and my wife have been together for 20 years and married for 10 years!
i just had to write a song about that.
we celebrated our anniversary at a very nice hotel on tenerife and we had a wonderful week there.
that's where i first played "our" song for my wife, in our hotelroom.
i had already programmed the music on my ipad and i had the lyrics on my phone, so that way i could make some kind of a halfdecent attempt to use what i had
and perform the song for her, as best as i could.
turns out we both like it, so that's gonna be interesting to release, once it's all done.
it's my second song in swedish, but i still haven't gotten around to record it, so that's one of the projects i'll be working on this year.
haven't fully decided on a titlle yet, but so far it's called "valt varandra", which means "chosen eachother".
i'm also currently working on a song that's more in the genre of punk rock.
i've finished writing the lyrics and most of the music (maybe all of it actually), but i still haven't started recording it.
there's a few good options for titles, but right now, i'd guess it's gonna be called "rescue me", or maybe "adrenaline".
with a title like that, you know it's gonna be something really cool, right? ;-)
i really hope it's gonna turn out just like in my head, cause that would be amazing...
easier said than done though, so i guess we'll just have to see about that.
TRAGEDIES 2019
marie fredriksson, the singer of the swedish band roxette tragically died recently.
they have sooo many hits and she had an amazing voice.
thanx marie, for all the memories!
kim shattuck, the singer and songwriter of the muffs also tragically died a couple of months ago.
sadly, i discovered this band after reading about kims struggle with als, but once i heard them, i couldn't stop listening.
i really like their style of music and a bunch of their songs are totally awesome.
i only wish i'd known about them a long time ago...
they honestly deserve to be a lot bigger than they are.
thanx kim, for all the screams!
CONCLUSION 2019
as i said before, i know this is a little late, but i still wanna wish everyone a happy new year.
don't be afraid to take chances (telling myself that as well).
hit me 2020!